>_
AI DATAPORTAL_ARCH OF LIGHT / World's First 360 AI Metaverse Arch Data Sculpture
>_
STATEMENT
AI DATAPORTAL_ARCH OF LIGHT by Ouchhh
collaboration w/ @reasonedart
World's First 360 AI Metaverse Arch Data Sculpture in Milan.
World's First Monument to enter the #metaverse
More information
monuverse.xyz
To create this generative artwork, @ouchhh collected & elaborated thousands of years of data from Italy's cultural heritage, including paintings, sculptures, literature, and even a dynamic star map retrieved from @NASA archive ✨
In collaboration with the Monuments and Fine Arts Office of Milan & under the patronage of the City of Milan.
>_


The installation on the Arch of Peace is inspired by respecting the great Italian art history and thousands of monuments belonging to Italian artists which are inherited through history. In order for AI to regenerate Italian art, over 320 artists', including Raphael, Donatello, Leonardo da Vinci, Titian, Caravaggio, and many other Italian artists, sculptures, paintings, and architectural works of art will be fed into AI models, which are tailored depending on the dataset in Python Coding Language, and the AI will be trained to learn the historical Italian techniques of painting and sculpturing. In the dataset of artworks, that AI will be trained on and regenerate from, there are over 20.000 most famous art pieces which belong to the art movements varying from Byzantine Art to Italian Modern and Contemporary Art. So, the AI is trained on over 1700 years of data that have been cumulatively collected in Italian art history.


>_
LOCATION
MILANO 2022
---
---
---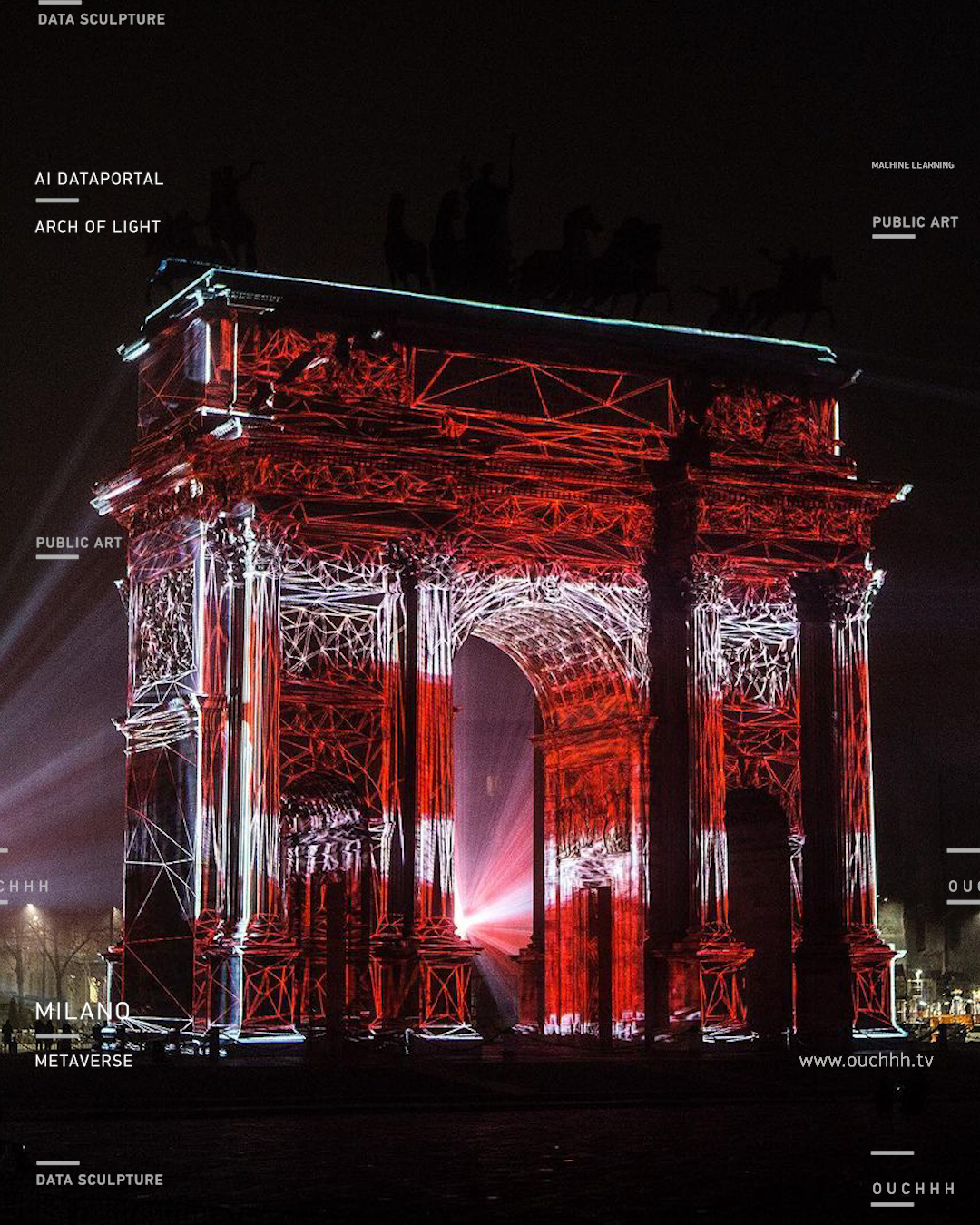 ---