>_
DATA EYE OF WANJING
/Climate Change_Data Sculpture Permanent Public Art
~Beijing_China
>

_
STATEMENT >
Data Eye of Wangjing is a new public art sculpture that is created using data to art various aspects of life in Beijing. Different sets of environmental data such as air quality, CO2 transmissions and city traffic are translated onto the rotating LED panels, using the sculpture as a vehicle to transmit information.
>_
STATEMENT .

Standing at LED screen structure and comprised of rotating concentric rings, the Data Eye of Wangjing is a permanent site-specific landmark for the Wangjing Laneway, a mixed-use development in Beijing, China.

>_
INFO

April, 2020
Collaboration with UAP for WANKE.

---
SCIENTIFIC DATA SCULPTURE PROCESS
+

---
+


---
DATA SCULPTURE_CONSTRUCTION PROCESS
+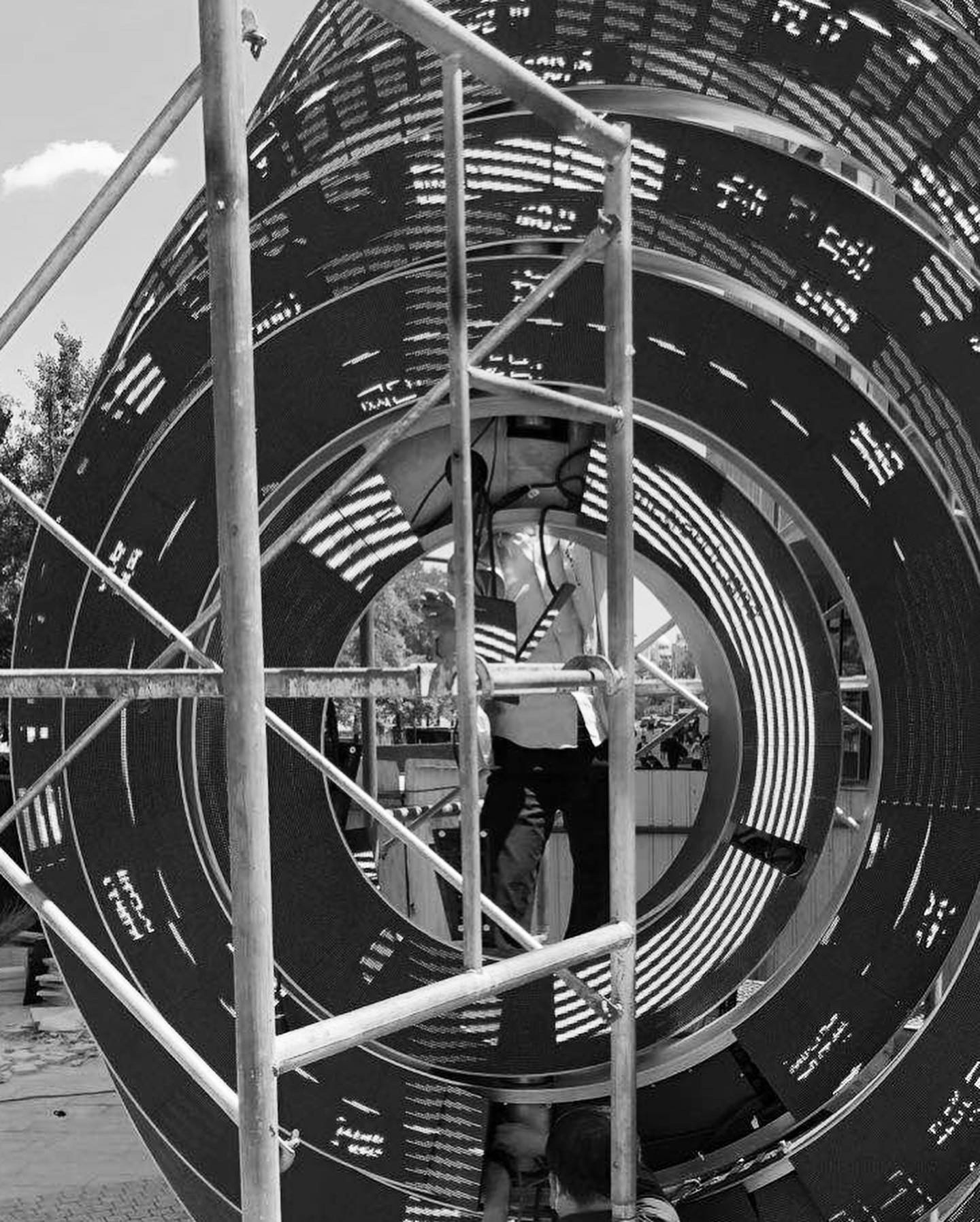 ---