>_
ATLAS OCEAN DATA
/Immersive Experience
~Bordeaux_France
>

_
STATEMENT >
Ouchhh created OCEAN DATA Immersive Experience Public Art for Les Bassins de Lumières.
Ocean Data_Bordeaux Bassins of Lights'' using methods of public intervention created with millions of data from North Atlas Ocean and Bay Of Biscay. The installation evokes cascading fluid movements as those taken from the bathymetry of Biscay, the data from the North Atlas Ocean and more. Ouchhh is trying to making a difference in how we interact with the world. By using Ai and machine learning algorithms, Ouchhh aims to create awareness and present these data to people through art and To embody the world of data is an attempt to help us perceptibly joint this reality and also to respond to it, to feel the urgency of it and to take action.
>_
STATEMENT >

In Ouchhh's work Ocean Data, visitors can immerse themselves in the deep ocean by providing a temporal and immersive experience that integrates art, science, and technology. The installation turns into an Ocean & Marine exploration where we discover and gain knowledge about nature using scientific data of the North Atlas Ocean and Bay Of Biscay and Bordeaux. The city of Bordeaux entrusts the management of cells 1 to 4 of the Underwater Base to Culturespaces. Called "Light Basins", this space includes 4 water basins. Les Bassins de Lumières is the largest digital art center in the world. The digital exhibitions embrace the monumental architecture of the Underwater Base and are reflected in the water of the 4 huge pools 12m high, 110m long and 22m wide, thus adding a new dimension to the immersive experience.

>_
STATEMENT .

The Bordeaux submarine base is one of the five submarine bases built by the Germans on the French Atlantic coast during the Second World War . Built between 1941 and 1943 , it accommodated Italian and German submarines . It now houses a cultural space.



---
---
+
+

---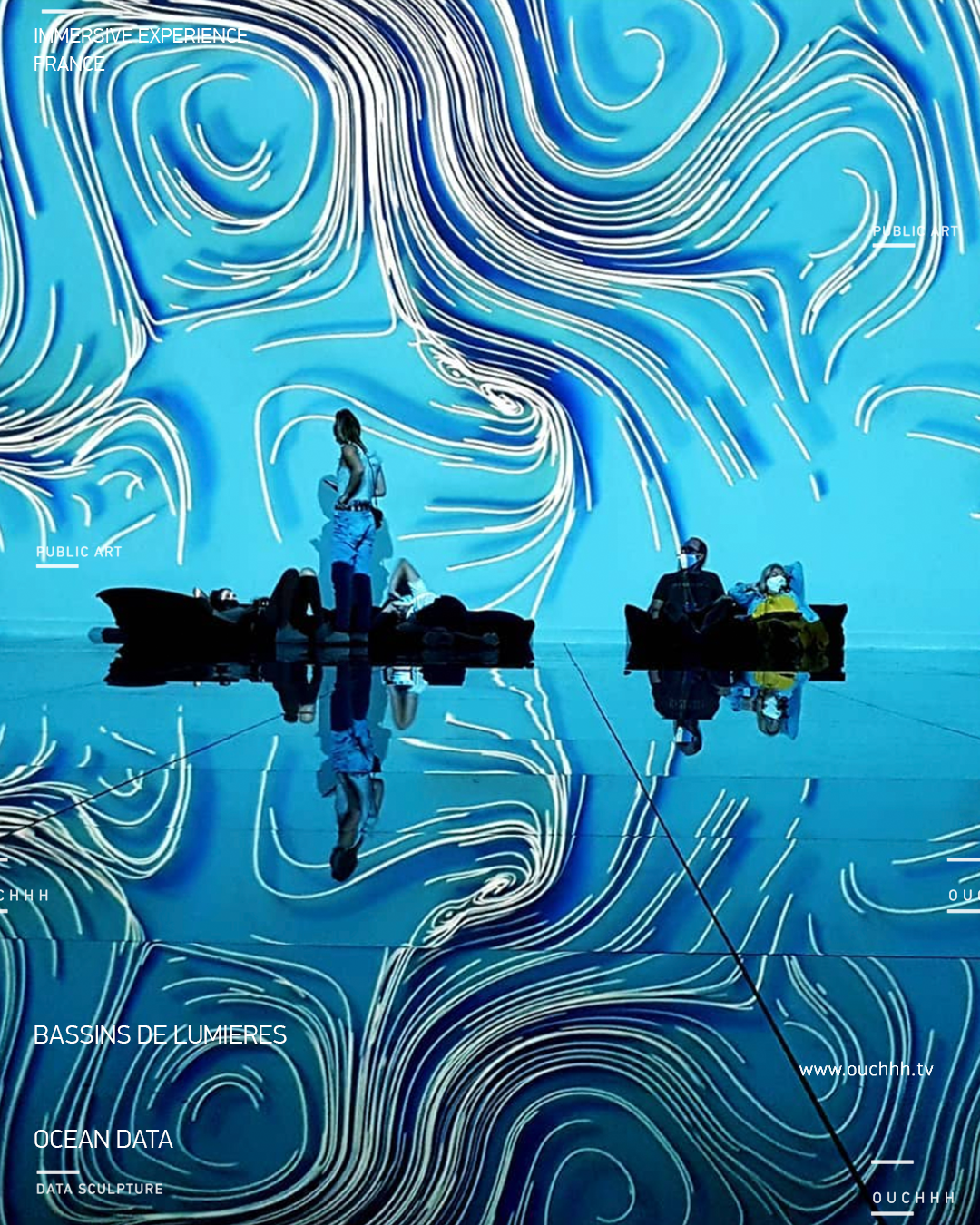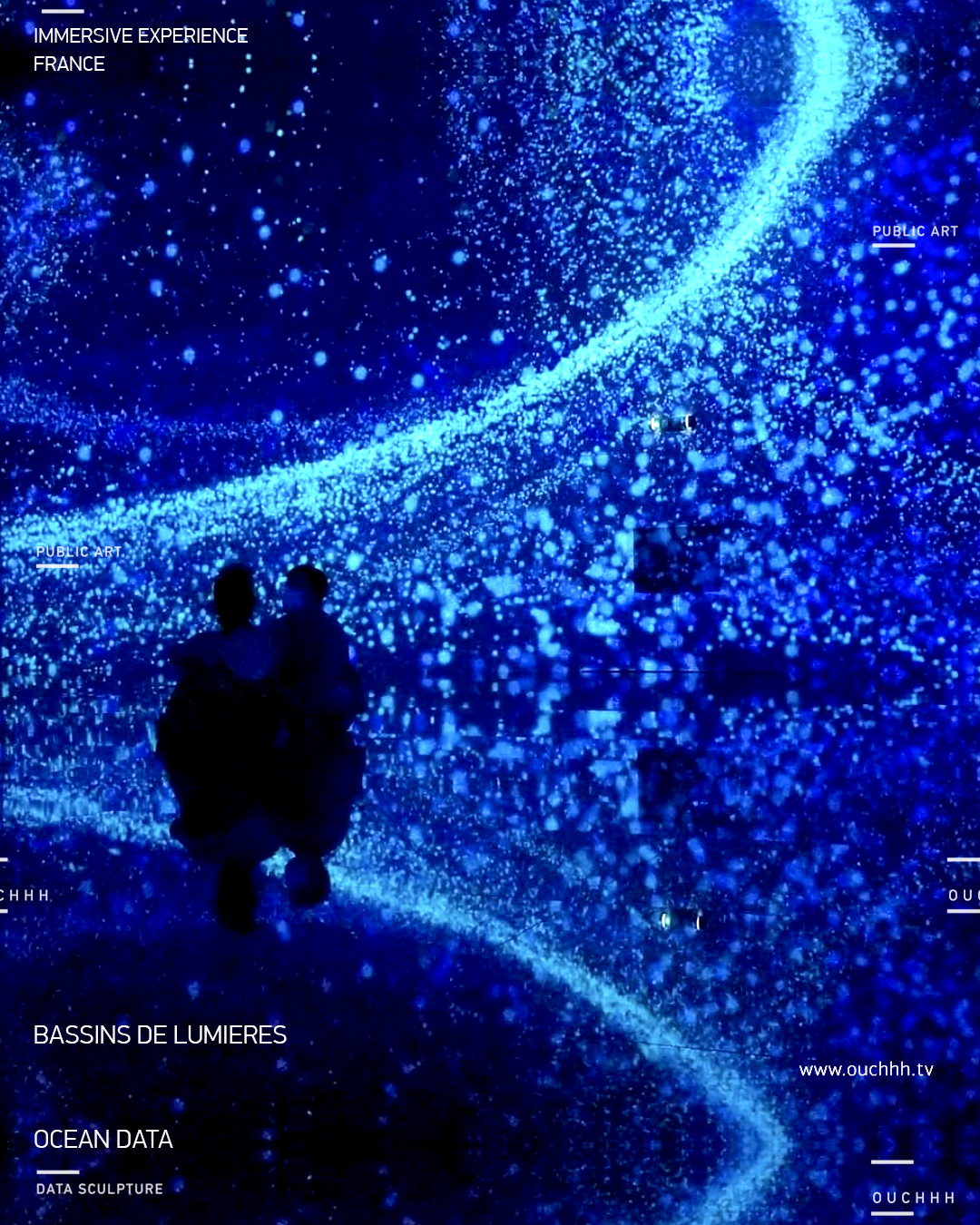 ---
+
---
^
---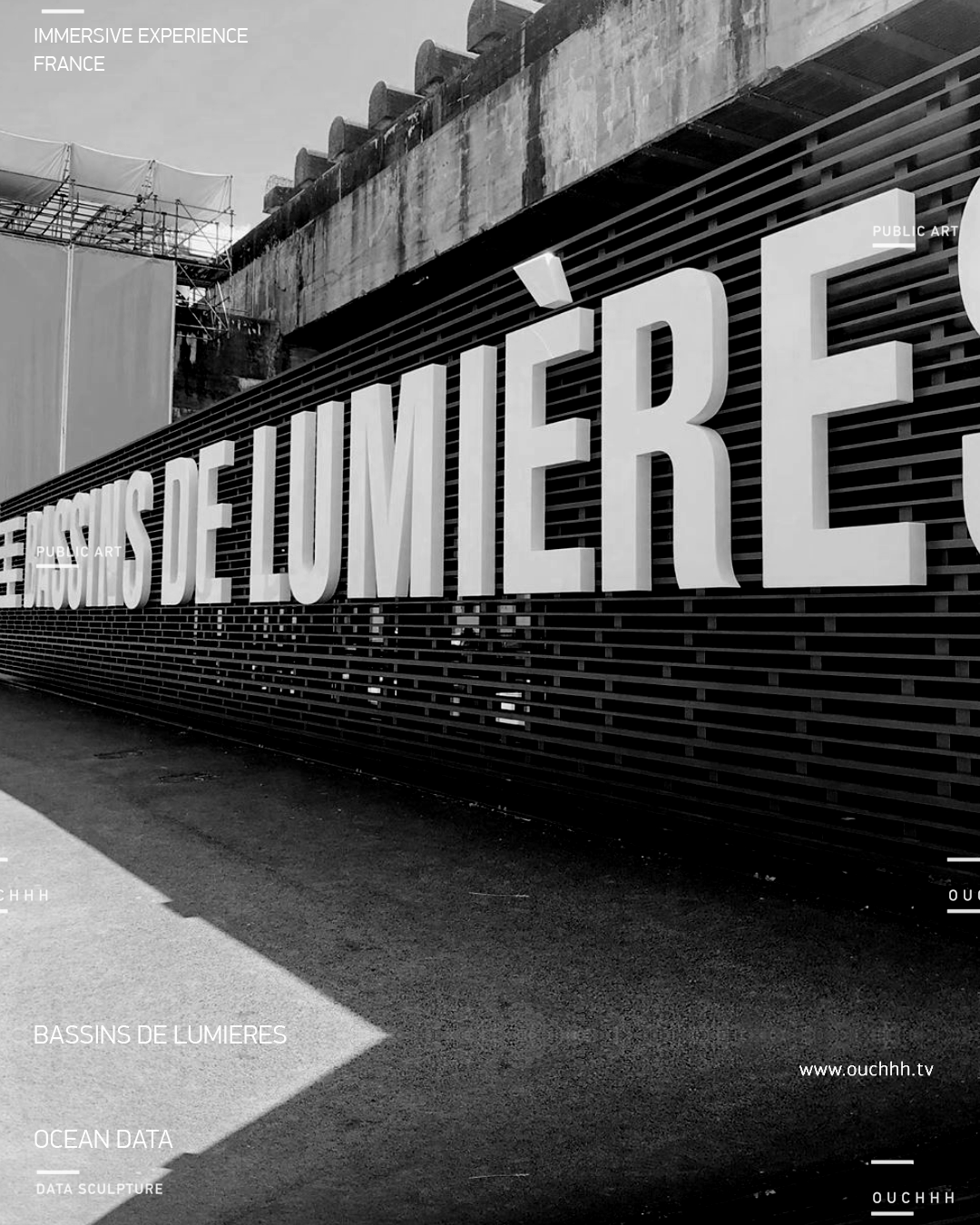 ---